Last month, three stories of citizen journalists from Skopje stirred up huge attention among the media and the wider public. in addition to the attention, these stories created a quick reaction by the institutions for solving the problems of the citizens!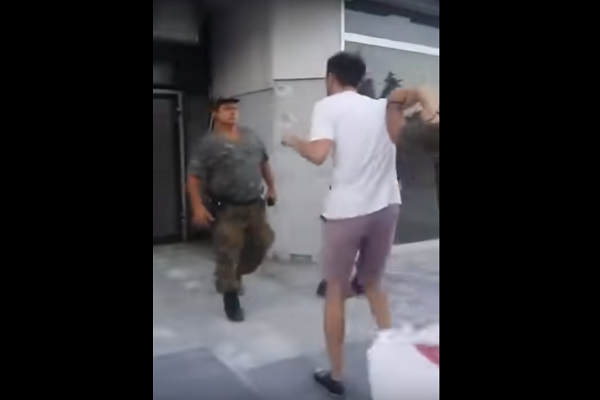 One of the stories that caused an avalanche of reactions was the video of citizen journalist Vulnet Mahmuti, who recorded the police overstepping their authority during the anti-NATO protests of several members of the Levica party in the center of Skopje. Unfortunately, on the photos of a present citizen, CIVIL's collaborator can be noticed being handcuffed and deprived of freedom!
The photos and video from the unreported kindergarten "Pcela" in Cair , which was conducting religious indoctrination of children, not only caused fierce reactions on the social networks, but also influenced the ministries of labor and social policy, education and of the interior. The kindergarten is currently closed, whereas the MOI is working on revealing several more such kindergartens around the country.
The story of citizen journalist Sotir Gabeloski about the Sports Hall "Vojvoda Gjorgi Stojanov" in Krusevo, awoke the local government, which reacted and renovated the Krusevo sports hall.
Given the fact that citizen journalism is gaining momentum in the world and is opening topics that the media are usually avoiding, CIVIL recently published an  online survey, which is still active, and has the purpose of exploring how much the era of the new media is present in Macedonia.
This post is also available in: MacedonianAlbanian