CIVIL has launched the initiative "Vote" on the social networks, in order to encourage citizens to use their right to vote and to vote on July 15. The elections have caught us in a time of a pandemic, when protection of public health is a priority. Therefore, CIVIL calls for voting, but also for maximum compliance to the coronavirus protection measures on election day.
Eminent public figures, civic activists, actors, musicians, journalists, have recognized the importance of the right to vote and why there should be voter turnout on July 15, and have supported CIVIL's initiative. Hence, this initiative has been supported by: Pero Arsovski, actor and great supporter of democratic and European values, Dorina Ajdini, civic activist and popular TV host, Irena Sterijovska, director and activist, musician Mirko Popov, also known as PMG Kolektiv, Anita Latifi, journalist and activist, Zoran Kardula, designer and activist, Bubo Karov, multimedia artist, Katerina Kolozova, university professor and civic activist and others.
Through video addresses, Facebook statuses, with the Facebook frame "Glasaj / Voto", through illustrations and other creative ways, they call on citizens to vote. In their public addresses, popular supporters of the initiative explain why it's important to vote, what the benefits of exercising the voting right are, what motivates them to be active factors in society, how the elections contribute to democracy and, of course, how to protect ourselves and be safe from COVID-19 on election day.
Through CIVIL's initiative, citizens can inform themselves about their rights and about all of the most important aspects of the election process, through the new website GLASAJ, VOTE.CIVIL.ORG.MK.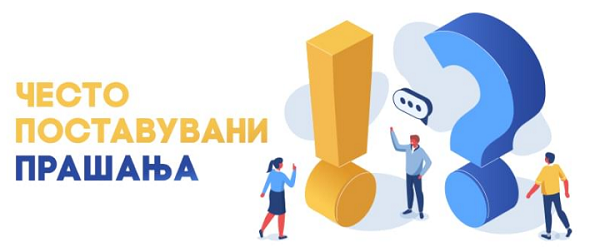 Among else, this website offers answers to the frequently asked questions: "When are the elections? What are we voting for? What happens at the polling station? Where do I vote" Do I need a document for identification? Who should I contact in case of irregularities? How safe is it to vote? How can I protect myself during the voting?".
Glasaj / Voto (Vote) is the name of the Facebook event on CIVIL's website, where citizens can express their support for this important civic initiative.

Facebook frame of the initiative
The early parliamentary elections that are to be held on July 15 have caught us in a time of a pandemic, when the protection of our health is a priority. Therefore, on election day we all need to comply to the protection measures and we will be safe and sure that our vote will contribute to the future of our country – is said in the text of the event, and below are the answers to the question "Why is it important to vote on July 15?".
"Because I love my country. Because through voting on elections, we the citizens rule with our homeland. Because the right to vote is a basic human right. Because in this way we decide on our and the future of our country. Because the right to choose is the basis of every democratic society. Because with their vote, citizens do not allow someone else to decide instead of them. Because I want to have an influence on the policies that are important for the everyday life. Because voter turnout guarantees the legitimacy of the elected representatives, but at the same time increases their responsibility. Because for a functioning state, functioning institutions and a healthy environment for development of democracy are needed. Because each vote determines the kind of society we will be living in" – are answers to these important questions that CIVIL's FB event suggests.
CIVIL Communication Team
This post is also available in: Macedonian